We were in Digby on February 8th to enjoy a Saturday Snips.
SOFAAR was pleased to welcome two new members:
Linda Hankinson is hooking these pigs: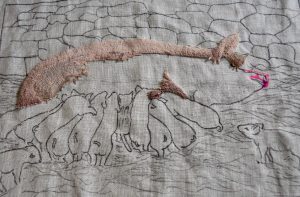 And Frances Vienot has done some lovely appliquéed fabric painting: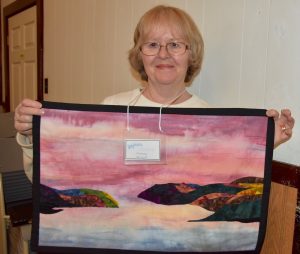 Rachael's flowers in her peacock hanging really shine: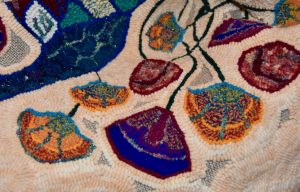 And Christine is working on a medieval bunny hooking: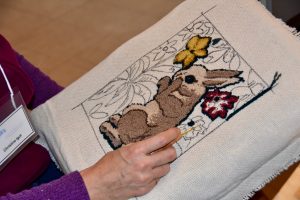 Our next gathering will be a special one. We will have our AGM followed by a stash sale and give-away (always a hit) followed by our Snips afternoon.
We hope you will join us on Saturday, March 14th at 1 pm at Saint-Luke's Hall on Saint-George St. in Annapolis Royal.